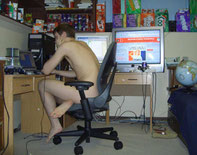 I spent a few hours with my old pal, Google Search, researching as much as I could find out about how I should go about publishing my ebook series. Here are my thoughts below. They are personal to my plans and may not suit everyone and every situation, so if, dear reader, you are following a similar path, I urge you to have a good look around for advice. I'm no expert. However, I will tell you which sites I found helpful.
Before looking at what I need to do to publish my manuscripts, I checked out some advice sites on the subject of ebook publishing.  Some are downright unhelpful, some are merely links to other sites (and to books for which I would have to pay) and some were really helpfully.
One I found really helpful was a blog on CNET:
'How to self-publish an ebook' by David Carnoy
This one has really good advice and helped me to formulate my decisions and planning.  It's easy to read too.
Another good easy-to-read resource is Ja Konrath's blog called 'How to make money on ebooks'  It's clear and informative, listing the essential tasks to be considered. Helpful!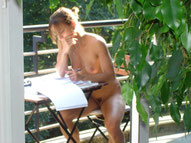 From advice I gleaned from these sites and from one or two other sites that added little but repeated much, a few decisions became easier to make.
1. I will direct publish.  To appoint a middleman to help me publish and link me with sellers, they would be registered as publisher instead of me.  They would also take a cut in the process. I like to keep things under my own control.
Anyway, I really want to do as much as possible myself.
2. I will almost certainly begin by using Amazon's Kindle Direct Publishing (KDP). Amazon is by far the biggest seller and if I price my books right - $2.99 and over (there is an upper limit but way above my top end ebook selling price - I can enjoy 70% commission on sales.
I could also enroll with KDP Select, which offers a number of attractive perks worthy of consideration, including payment for ebooks read through their lending library. I'm going to consider this very seriously once I have read the small print.  One condition is that KDP must be my exclusive seller for a set period (perhaps 90 days). I like the idea, taken a face value.  More to do on this.
3. To connect with other sellers (after my time period expires on KDP Select if I enroll), I will investigate using a company like Smashwords or Lulu. I have to investigate such companies a little more but the recommendation right now that I'm listening to is Smashwords. They cover most other outlets, like Barnes & Noble Nook and Kobo.
There are a host of others too, which I will look at. The better ones are covered in David Carnoy's CNET blog, I mentioned earlier.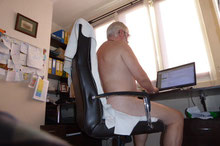 4. The ebook cover must be good according to all advice I found. Why, as it's an ebook, I'm not sure, but they have the experience and I don't.  I have an idea about where to look first - I've been looking out for illustrators for a while. 
If that doesn't work out - the illustrators are good but could cost a packet - I have a list of possibles issued free by Smashwords. Here is a link to the list
5. Do it properly: the underlying message of the advice I read. Do everything thoroughly and don't cut corners and chances of success will improve. Shoddy work is penalised by lower ebook sales.
6. Finally! Effective marketing is crucial to success.  Make a marketing plan (see more later).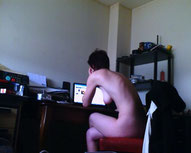 That's all for this post. I'll outline my planning in the next blog. I'm sure you'll be rivetted to that as you were to this...