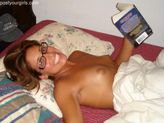 April was the first full month of sales of my first book in the New Albion series, 'Who Is This Naked Lady? And What Have They Done With My Wife?'
Sales increased steadily in the first 2 weeks of April but tailed off a little towards the end.  Is this slight reduction because the fervent naturist readers have already discovered and bought it?
The month was 48% ahead of expected sales. Overall, I'm satisfied with progress but realise I need to do more marketing. For a start I only sell ebooks through amazon and there are a lot more opportunities out there.
To tackle this I enrolled this weekend in:
1. Amazon's Author Page, to give myself more of a profile
2. Createspace, Amazon's publishing aid, which is seems on the face of it to be very good. It means that I now have a paperback as well as an ebook, so we'll see how this develops. I did this to ensure that I have a as much cover as possible via amazon, which, because of the KDP deal I signed up for I can't sell outside amazon for 90 days. Also, one of my correspondents asked for a paperback version so that he can buy for his friends as an introduction to the naturist way of life! I take that as a real compliment.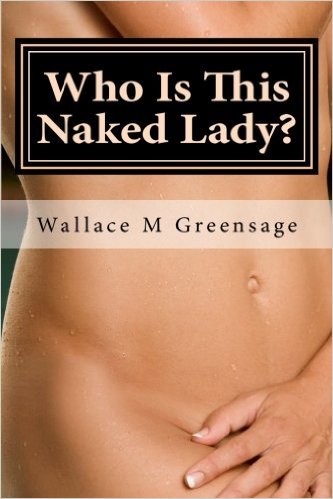 Createspace is good in that it allows books to be printed and despatched as they are ordered, meaning there are no costly printing runs. On the other hand though this means that the costs of production are of course higher per book. Where my ebooks are sold at $2.99 each, the paperback is $9.49. A big difference which will no doubt be affected by sales numbers. I will monitor this.
However, the paperback, although it is shown in amazon, it says it isn't yet available. I must monitor this too.
---
Of course, I need to develop my marketing too.
I can't start with Smashwords (or any other seller) until my deal with amazon expires in mid-June. Smashwords will get my books out there to others in the retail world.
So what can I do about marketing? Well, the most important thing is to get my name out there and the obvious way to do that is through the internet. But this is proving to be a little harder than I thought. I'll explain in my next blog.
Other techniques are to write for other publications, try for book reviews and look at book groups. I have already joined GoodReads. Again, more on marketing strategy in the coming weeks.
---
A final comment:
I won't know whether the marketing strategy that I have adopted will be good or bad until I have all avenues covered and that will take a few months. I will make my marketing improvements periodically to monitor immediate changes if any. 
I believe that all of this needs to be reviewed fully after 6 months and then I can develop my strategy for future books. I will now a lot more than I do now.