I'm re-stating these links as much for me as for you, dear reader, as I want to be sure that the links I have been declaring in the past are still valid.
So here they are again! 
These links can also be found at this site's Book List page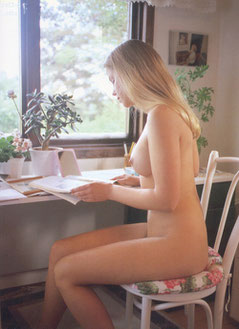 Update:
I may have already said that, during private correspondence, my German reader gave me an idea for my current work-in-progress, so I'm working on that. I feel really good about this addition and it's well advanced. I should finish that bit this weekend and then it's on to formatting.
Next comes the proofing and checking! Reading and re-reading several times. I know it sounds arduous and I'm the first to moan about it, but in fact I really like it. I have to be careful though; I could over-proof it. That's to say that however many times I read the draft I always find something to tweak. I have to arrive at a place where I'm happy for it to be published, when the tweaks become minimal. Perfection is hard to accomplish. I go by feel - I know when it's good enough. Then I have to leave well alone after publication. It doesn't do to keep going back over it.
Unlike with Book 1, I have a friend (another author) to proofread for me too. It will cut down my proofing I think.
After that ramble, the news is that I'm closing in on publication. In June. I hope.